The Interpreter's Guide

(Arabic Version)
Ali Darwish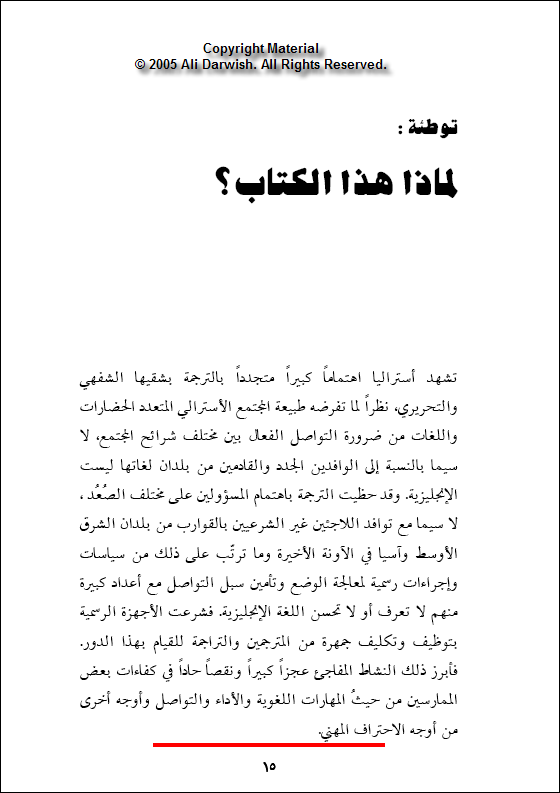 ---
The Interpreter's Guide
By Ali Darwish, Lecturer, RMIT University, Victoria, Australia
(Author of The Translator's Guide)
<![if !supportEmptyParas]> <![endif]>
Writescope Pty Ltd
Publication date: 10 January 2003
210 pp, paperback/$45 (GST inclusive)
ISBN 0-957-751-125
For information please contact writescope@surf.net.au, or the Publicity Manager,
Writescope Pty Ltd, P. O. Box 418 Patterson Lakes, Victoria 3197, AUSTRALIA.

© 2005 Ali Darwish
All rights reserved. No part of the contents of this document may be copied, reproduced, or stored in any retrieval system, without the express permission of the author.
Please direct all comments on this page to darwish@surf.net.au
Back to Home Page